So… I think we've established in previous posts that baking is NOT my forte. I CAN do it, take a look at this little post from last week where I successfully managed to make iced Easter biscuits for the teachers. However, the same post will tell you how I broke two mixing bowls and almost started a house fire doing it, not to mention the fact it took me ALL day!
But Florence loves to bake and I think it's really important to do this with her so despite my inabilities and our tiny kitchen which does play its part in hindering, we absolutely do try to make yummy things together. Sometimes, but not very often as I think they're usually mostly full of pap, we use a baking mix to give us a bit of a head start! You know the sort, just add egg and some butter and stir. They're mega easy and fun but like I said, the ingredients list is often a bit gag making!
The Sweetpea Pantry however make just these sort of baking mixes but in their case the ingredients are all 100% nartural, 100% honest and that makes them 100% fun – no Mummy guilt! They sent us one of their mixes to try, the Chocolate Giggles box which you just need to add honey, butter and 1 egg white to!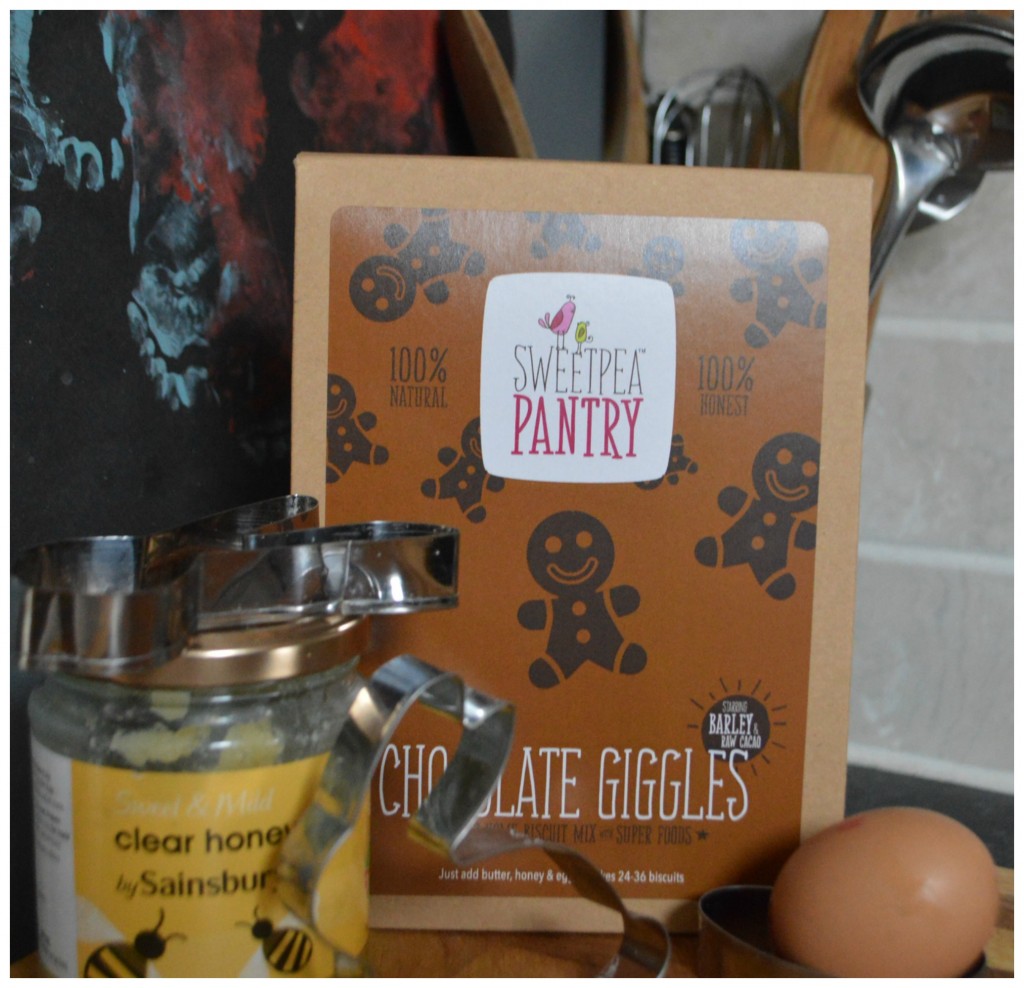 All you need for Sweetpea Pantry Chocolate giggles cookies!
So, what comes in the box and what does the Sweetpea Pantry say?
'With whole-grain rye, barley and raw cacao. You can't beat a chocolate biscuit, and you can feel good knowing these are full of whole-grain barley and rye, flaxseed, and raw cacao. 440 grams – makes a HUGE pile of 36+ biscuits'.
We had oodles of fun baking them too!
Florence loved being able to do most of it herself!
And what's more they taste great too! When I had my first bite I realised they weren't as sweet as normal chocolate bicuits! This is because these have nothing processed or bad in them of course and I wondered if my little chocoholics wouldn't like them? But I needn't have, they both really, really like them and we made LOADS so they're still going strong! Even daddy likes them and he eats gargantuan amounts of super sweet chocolate! In fact, he was the first person to say how delicious they are!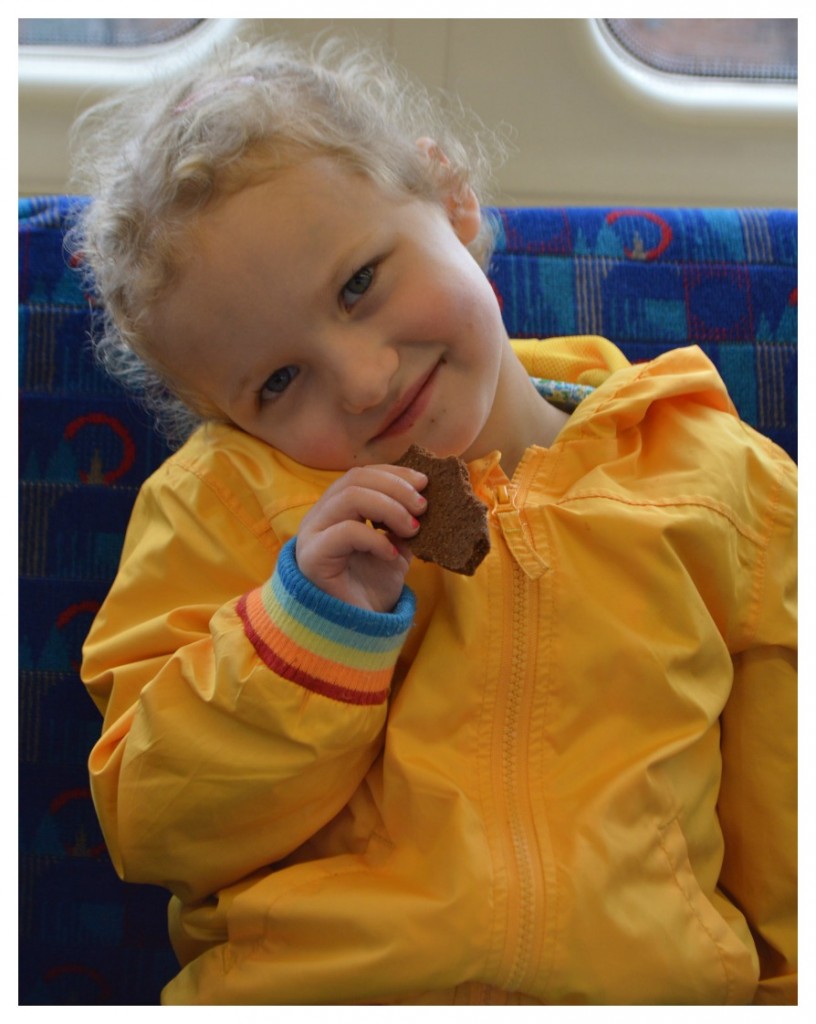 They're coming out and about with us too as they're a great energy snack on the go!
As well as cookie mixes you can buy pizza dough kits, flapjack kits, pancake kits and lots more all with healthier ingredients of course. They are quite pricey compared to other kits, at £5 I'd say more than double but at the end of the day they're very healthy and lots of fun and you get far more product as an end result! I do absolutely recommend them! For all information about the Sweetpea Pantry, where to buy and their other products please see www.sweetpeapantry.co.uk.
I was sent a box of 'Chocolate Giggles' from the Sweetpea Pantry in return for an honest review and to join in with the Sweetpea Pantry Blogger Bake-off.