Florence has been super keen on Lalaloopsy for quite some time now. They're these strange looking dolls which are meant to be made from buttons and have crazy hair or something similar and for some reason she absolutely loves them!
We have a couple of the dolls and more recently have become owners of one of the newer Lalaloopsy ponies! Our pony has elastic band hair and has just become a pet for Princess Elsa of 'Frozen' fame… All the Barbies and Disney princesses in our toy box have a pet pony and for Florence to make the Lalaloopsy pony belong to Elsa really says something about how much she loves it! I mean, have you spoken to a four year old girl about 'Frozen'? If you have then you'll know it is the highest accolade a pony could be given!
So, Lalaloopsy and Lalaloopsy ponies are well in on our radar and Florence was utterly thrilled when I tild her there is a new Lalaloopsy Pony DVD out! She was even more pleased when I said that we had been sent it to review and couldn't WAIT to watch it!
In the DVD, 'Lalaloopsy Ponies: The Big Show'. the Lalaloopsy girls welcome their new talking pony friends into their gang and when they want to put on a show but realise the carousel and caravan need rebuilding first they all set about helping the ponies get it up and running!
Both Florence and Jimmy (and Princess Elsa's new Lalaloopsy pony friend) sat down to watch it and thought it was brilliant! I didn't hear a peep out of them until it was over when they asked to watch it again!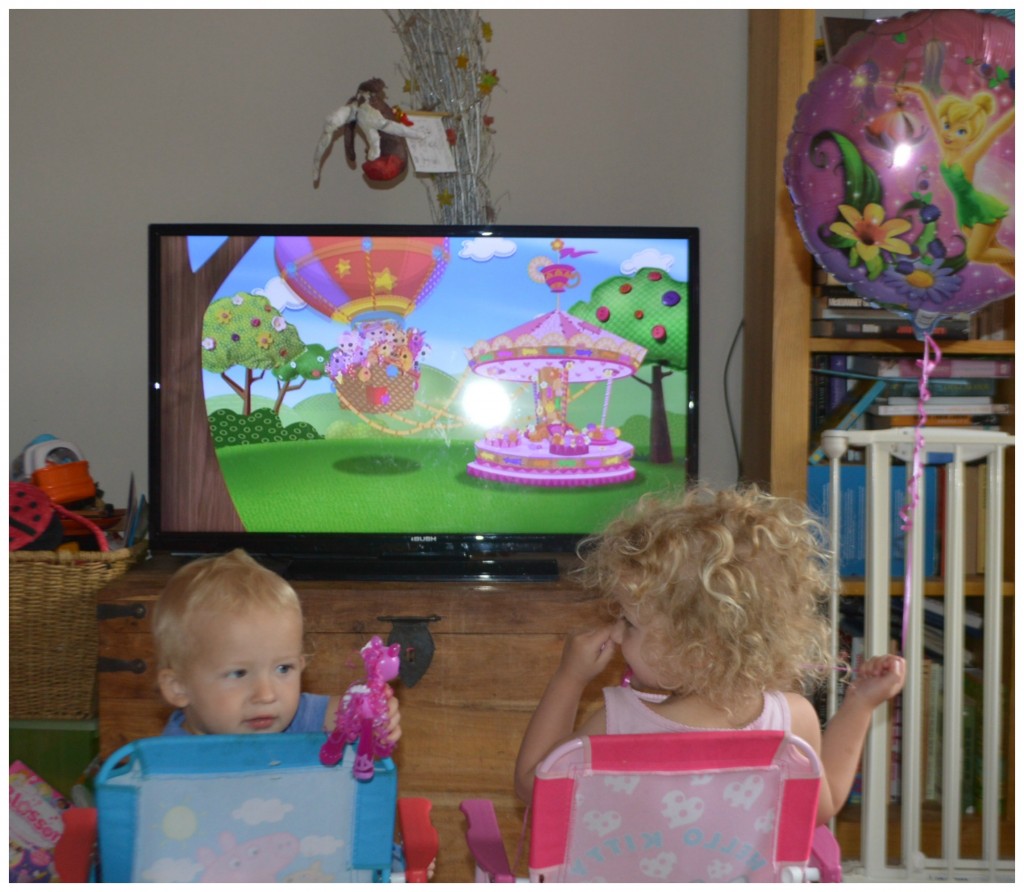 Now THAT'S a recommendation!
Lalaloopsy Ponies: The Big Show was released on DVD on 26th May 2014 priced at £9.99. We were sent a copy for the purpose of an honest review.