Last Sunday the children and I were lucky enough to attend a multi media screening of the new movie Paddington. I'd seen much grumbling on social media because the new bear doesn't (apparently) look like the old one as we know him but rankly, after watching the trailer, we couldn't wait!
We were invited by our friends at Warburtons who were providing marmalade sandwiches for all the guests and with both children in tow we set off for Leicester Square very excited indeed. Florence ALWAYS wants to go on a rickshaw and as she pointed out to me that we didn't have the buggy because Jimmy was in my new Ergo sling (lost my old one and had to buy a new – blub) I thought what the heck! Rickshaw time it was and our very kind driver took us all around Covent Garden showing us the lit up reindeer and giant Christmas tree before taking us on a longer route than normal to give us a proper ride to Leicester Square! The film hadn't even started and we'd already had SO much fun! It cost just a fiver as well so you can't beat that really can you?!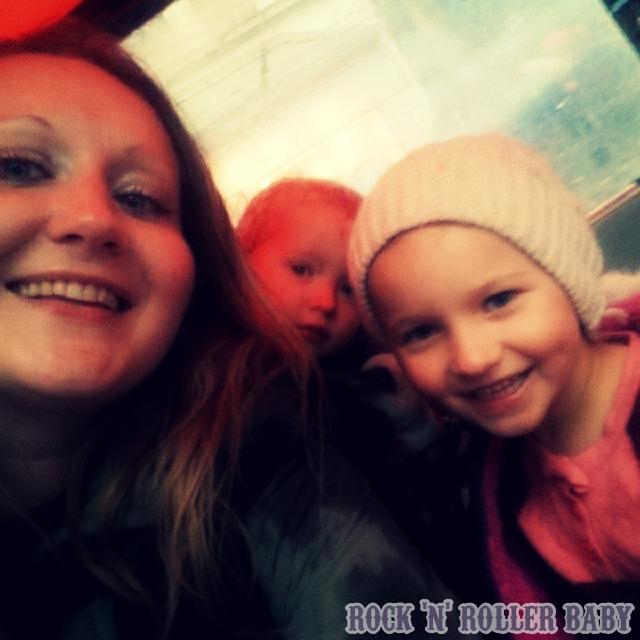 When we got to the cinema we met up with Bex from The Mummy Adventure who was also having fun in town with just her big boy and we settled into the foyer fun of photos with Paddington, crafty activities, marmalade sandwich eating, face painting and choosing sweets for the movie before we were ushered in to take our seats!
The film was every bit as the trailer suggested it would be and we giggled from start to finish. It has a PG rating and there ARE a few moments which are a little dark but my two coped with it all very well and no eyes were hidden at any point! It is hilarious with a few grown up over the head of little ones jokes thrown in for good measure. Is Paddington EXACTLY the same as he was before? Well, no, but CGI is a lot more advanced than hand drawn 2D cartoons and it's not intended to be EXACTLY the same! He hasn't lost any of his charm though and that's what matters to me.
Hugh Bonneville is fabulously funny and bumbling and Julie Walters is, of course, brilliant too! What I loved about it was that the Brown family are depicted as just a little barmy and completely not normal. They were, despite having a bear lie with them, exactly like most families outside of movies and imperfectly perfect!
This is the right film for the whole family. Ignore the PG rating and enjoy every single second as we did!
Thanks Warburtons for inviting us along!
We were invited to a multi media screening of Paddington ahead of general release.