I've said it before but I'll say it again, Norwich is an absolutely wonderful city when it comes to appreciating the arts! It's come a LONG way since I was a teenager and I am so proud to be able to bring my kids up in such a diverse part of the country while it still holds its country charm! Back in the nineties when I was growing up there really wasn't that much going on here so I am thrilled that today's story is very different. The theatre scene was a little bit dated back then and bands rarely came to the 'folk. Entering into a world of performance as a career was harder than I think it probably is today but I found a way of course, where there's a will and all that… Today however sees much better things on offer from classes for children and places to go and visit to simply what's on at local theatre and this week the Norwich Theatre Royal has an absolute coup of a show which will send you all back to the heart of the teenage scene I grew up in with the band of the moment 'Take That'! I remember 1992, I was sat in a classroom with some friends who had found a video player we could take over for the lunch hour and on repeat we played Take That music videos – I wasn't even a fan like my friend Sarah, who owned the video, but I was mesmerised!
Fast forward and we all know the story! Mega stars, super stars, disbanded, reformed, broken up and put back together again. Solo careers and different lives, a world away from back then but… The music. Oh everyone remembers and knows the music as if it was yesterday and THIS, is where we start with this new musical which hits Norwich on a tour ahead of setting up shop in London's West End.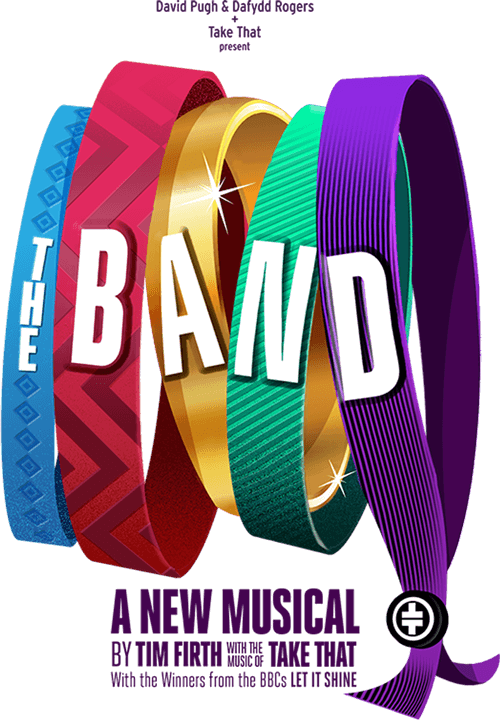 The Band opened in Norwich last night and though I couldn't go myself (babies not allowed to this one and I am too much of a wuss to leave him yet PLUS Florence was also performing elsewhere so… Mummy duties abounded) and my friend Anna went along to review on my behalf! I sent Anna back to 1992 where she met five 16 year old girls for who 'the band' is everything. This group of girls who were once inseparable reunite after 25 years apart and try once more to fulfil their dream of meeting the boyband whose music became the soundtrack to their lives.The show features the spectacular music of TAKE THAT, Britain's most successful boyband of all time, whose songs include Never Forget, Back for Good, A million Love Songs, Greatest Day, The Flood, Relight My Fire, Shine & Rule the World. Here's what she thought!
I have to say that before seeing The Band I really wasn't sure what to expect. Having grown up listening to Take That, how could a musical do their classic boyband songs justice?! I was so very wrong…… The Band is not just a vehicle for Take That's back catalogue, it is so much more. In fact, Take That's songs are just the back drop for a story about a group of women and their trials and tribulations. For us 30/40-somethings it is a trip down memory lane. It harks back to the days we wore slouch socks, platform-heeled shoes and thought dummies around our necks were the epitome of chic. It is about how as a teenager going to see your favourite band was life-changing and meant more than anything else in the world! And most of all The Band is about friendship and how our lives may not pan out as we expect, but our friends will always see us through. Gary Barlow and Tim Firth's musical is so charming that it really would appeal to anyone, whether you're a Take That fan or not. It will make you laugh out loud, cry many tears and best of all, it will leave you dancing in the aisles and singing along to so many classics! The Band was written by the team behind Calendar Girls The Musical, which is coming to Norwich Theatre Royal in February 2019! I will definitely be booking my tickets as soon as they are available!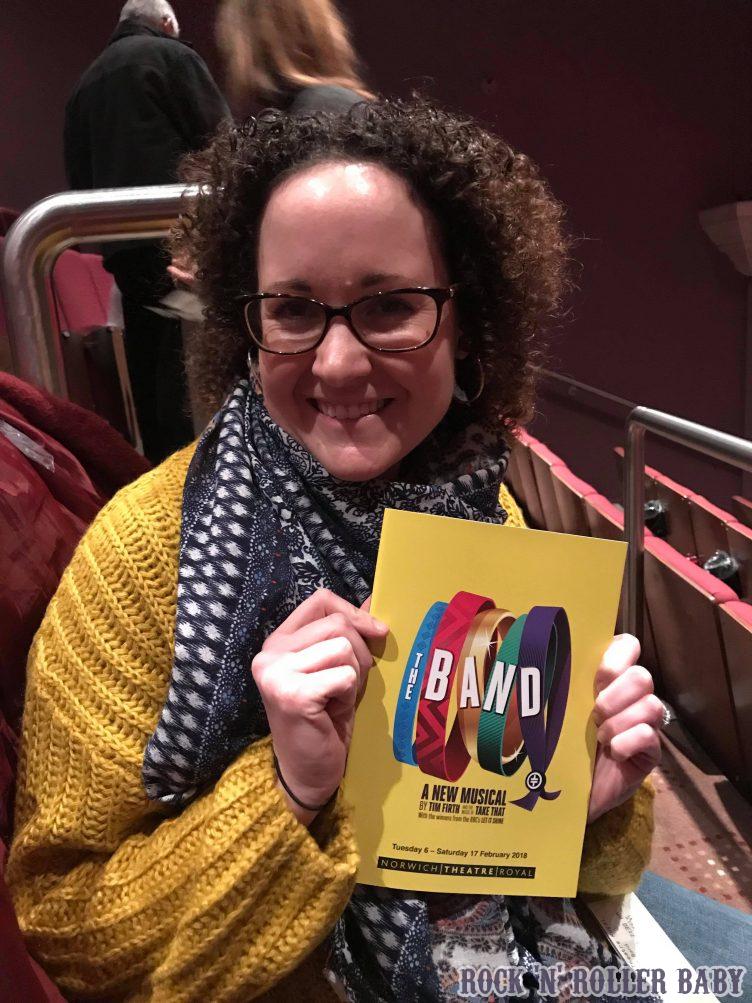 – Anna Goode, guest reviewer for Rocknrollerbaby
FYI, Anna and I went to see calendar Girls, as she mentioned here they are the team behind The Band also, in the West End and it left us with no doubt that we'd just seen one of the best things in musical theatre ever. Sounds like I missed a stonker of a show last night also! If I could take the baby I'd be there like a shot and it sounds like you should be there too don't you think?!
The Band is playing at Norwich Theatre Royal from Tuesday 6th – Saturday 18th February, evening performances at 7.30pm daily (with the exception of Fridays which have two shows at 5pm and 8.30pm) and matinee times of 2.30pm on Thursdays and Saturdays (no performances on Sunday). For tickets please visit the box office at Norwich Theatre Royal, call them on 01603 660000 or visit theatreroyalnorwich.co.uk/ Please see http://www.thebandmusical.com/ for more information on the show.