My school uniform came exclusively from Harrods and I remember thinking at the time how special that was! I went to the famous store with my Mum, only once, to buy my skirt (x1), blazer (x1 and in such a huge arm length it's STILL too big) and shirts (I think my Mum allowed 3). It was very expensive but extremely exciting both to be in THAT store and to be buying something hardly anyone else could…
I went to a pretty exclusive drama school from a very young age and I've never, ever forgotten that one school uniform trip prior to starting. My eyes were out on stalks!
You see for me, for my family, shopping in stores such as Harrods was not the norm… It was something only celebrities and the very wealthy would be able to do but it proved to me that it's good to indulge from time to time as it creates memories which will be with you for forever…
And that was just shopping for school uniform! Imagine how amazing the memory would have been if we'd actually been buying something exciting?!
Buying something like, say, a princess dress!
Well… Florence is one lucky girl because for her, the memory of something special coming from Harrods is very definitely in the latter category and while it might be an item of extravagance, it's certainly a very big treat and hey, what's life if once in a while you can't have some of those?!
Exclusively to Harrods Toy Kingdom the fancy dress specialist Rubies has created a Disney princess dress to rival ALL Disney Princess dresses… Meet the Rubies limited edition Belle Dress!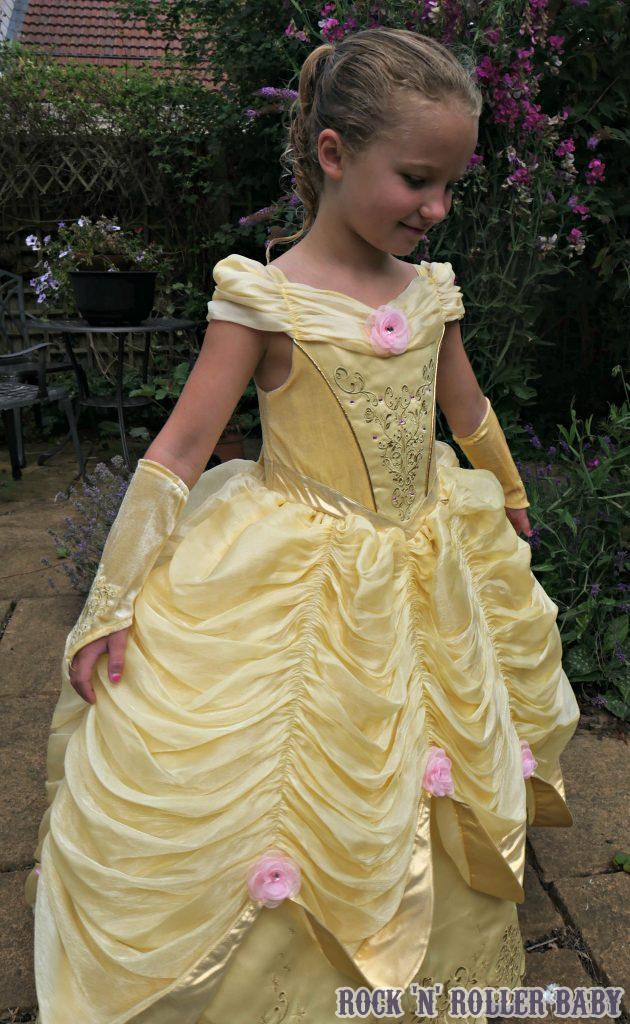 This Summer, Harrods will launch a very special Limited Edition Belle Dress, giving little princesses everywhere the chance to re-create their very own 'Belle Ballroom moment'. Produced by world renowned, specialist dress up company, Rubie's Masquerade, only 1000 pieces of the Belle dress have been created across Europe, Australia and Asia. The iconic styling that children will instantly identify with Disney's animated Beauty and the Beast has been replicated using shimmering fabrics, golden hued ribbon and embroidered trims to create these beautiful handcrafted dresses.
What's more each and every one is numbered for authenticity. We have number 97 which is pretty lucky and the numbers 9 and 7 are my very lucky numbers! I was born on the 9th of the 7th 1979 and 7 minutes past 9. I think this dress would have been made for me if it didn't fit Florence so perfectly! (She is wearing a medium size but it also comes in small and large.)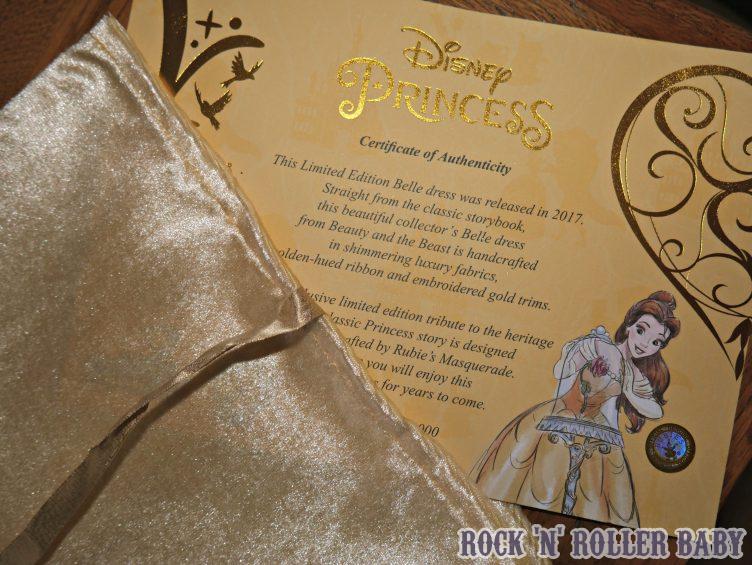 Only available in the UK at Harrods, each dress also includes a pair of beautifully embroidered fingerless gloves as the perfect accessory, as well as a double hooped petticoat underskirt with tiers of ruffled organza that will ensure the fullness that befits a true princess's ball gown. I think the gloves are such a beautiful touch to the finish and certainly something which Florence was most pleased with!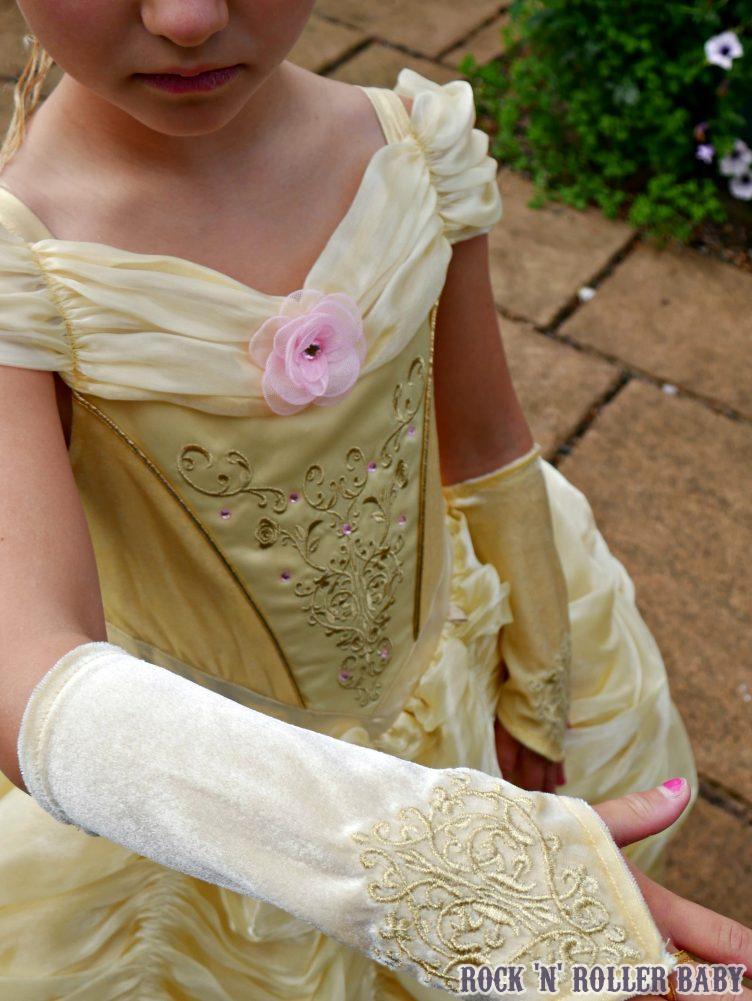 The dress is absolutely stunning, on the hanger in its beautiful organza bag (this one really is only for very special occasions) and of course as modelled by Florence who at 7 is tickled yellow AND pink with this perfect Bell dress!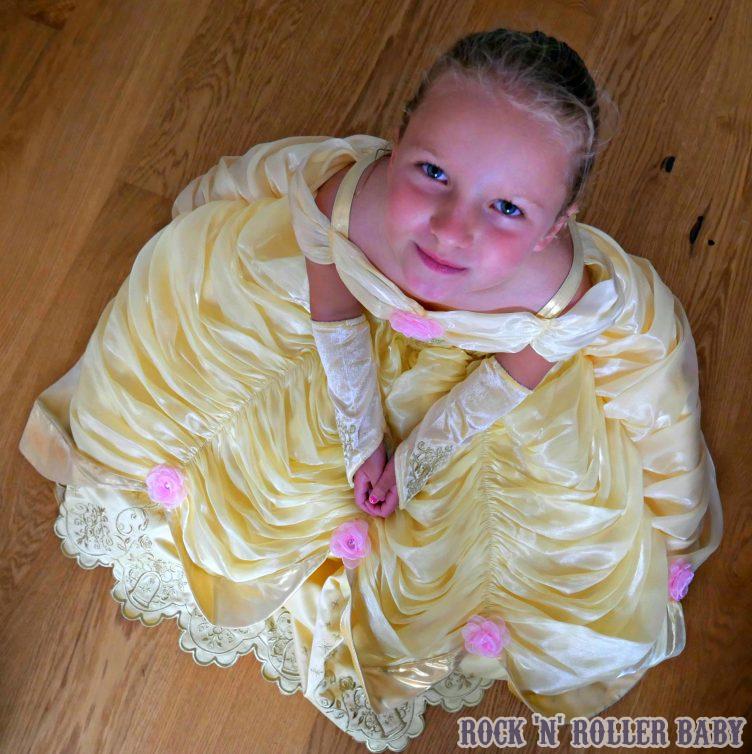 This dress is on sale NOW in Harrods Toy Kingdom which is on the 3rd floor (if you haven't been it's a true kid's delight in there – think Tom Hanks in the movie BIG) and as the launch of the dress coincides with the release of the Beauty and the beast DVD (17th July) it couldn't be more perfect for your own little princesses!
It IS expensive at £199, my wedding dress didn't even cost that much, but it's one of those things you know… Something that you will never forget! Life is often made up of putting off and saving up and making do. Occasionally a lift of splashing out is very cathartic and provides all the magic in Disney (that's loads)!
Rubies make beautiful fancy dresses and this one is no exception… Just look at the detailing, wow!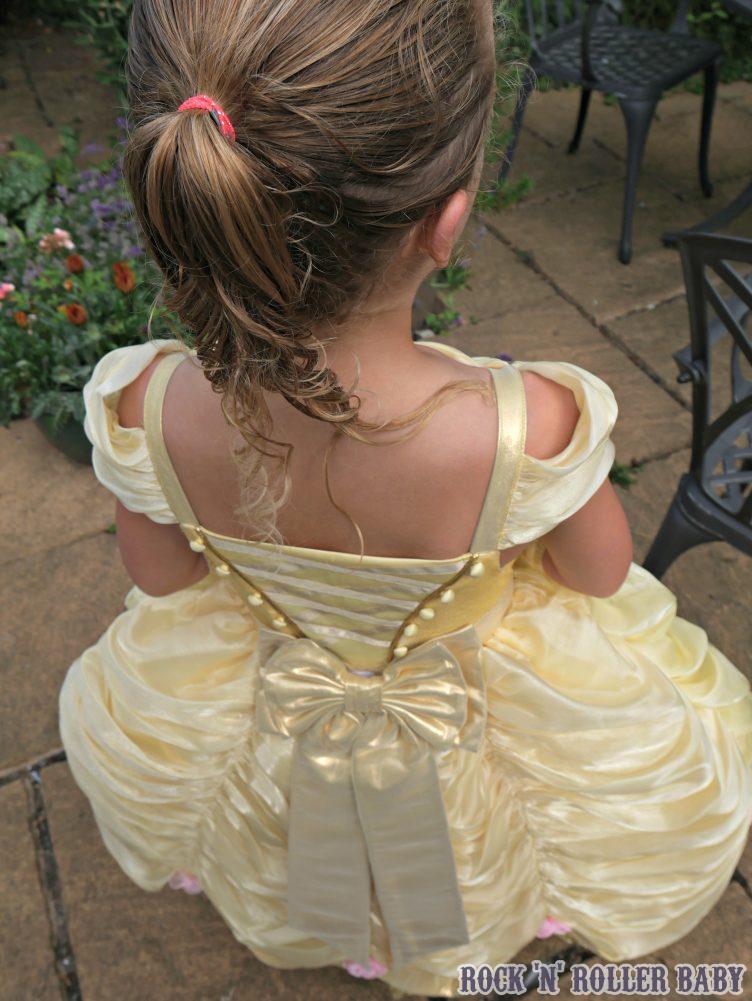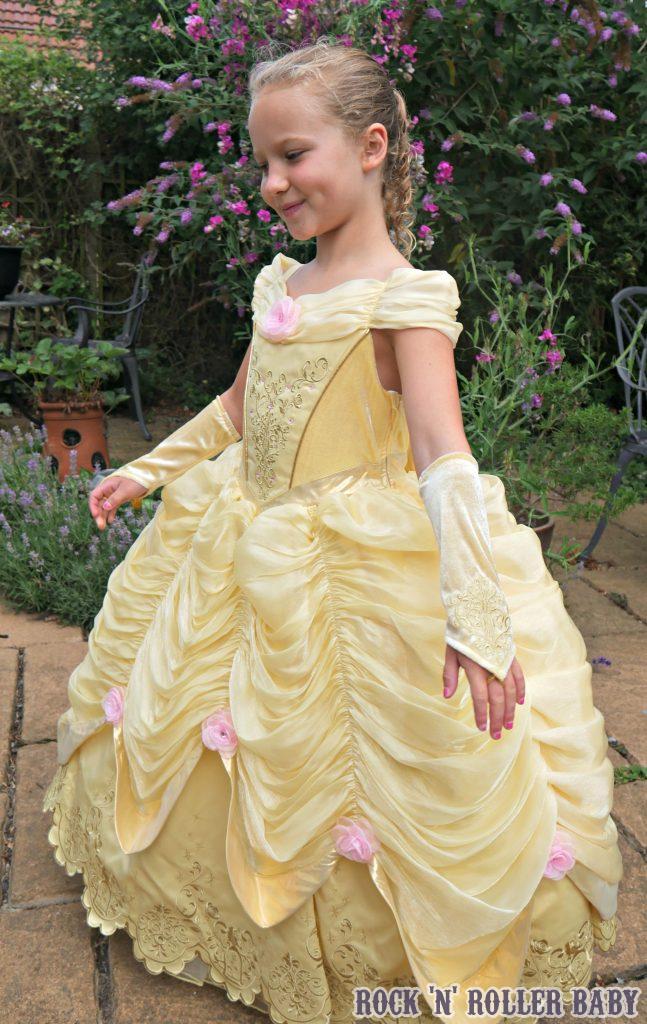 A collaborative post.